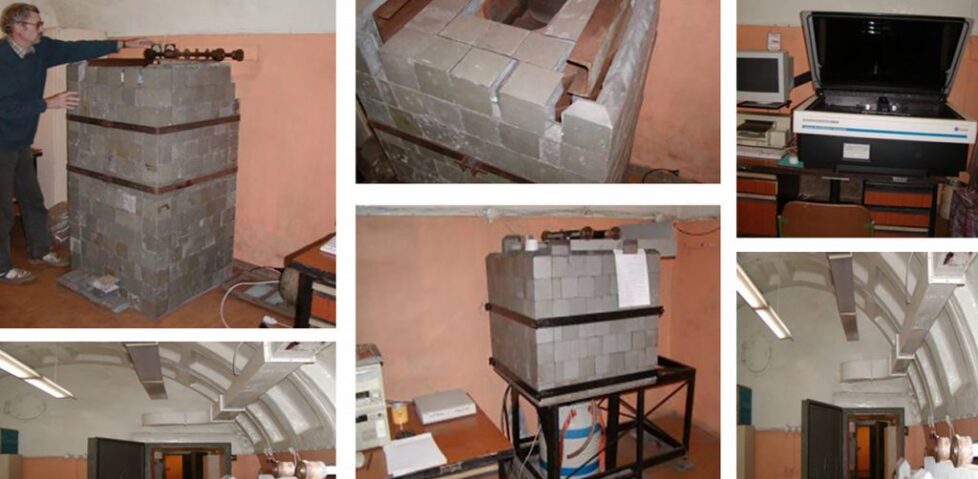 UL of Khlopin Institute, Russia
Name of the facility, web page, ownership and contact person
Underground Low Background Laboratory of the Khlopin Radium Institute. St.Petersburg, Russia
Contact persons are Victor Dushin, Director of the Division – victor@khlopin.ru
and Andrey Stepanov, Leading specialist, Coordinator of the Project – stepanov@khlopin.ru
Geographical location, size and depth of the facility
UL is located in the crosswalk between stations of the St.Petersburg Metro "Gostinny Dvor " and "Nevsky Prospect" at a depth about 60 meters. The exact depth we do not know also it for us is not important. On our measurements, the laboratory is at a depth of 120 meters of a water equivalent. Various buildings and constructions on a surface over the laboratory, of course, can make over time additional changes.
Major rock type(s)
The original purpose, current use and future plans
Now in underground laboratory measurements of tritium on the TriCarb 3100 installation are constantly taken. Also, there are three gamma-spectrometer complexes with powerful protection against an external background.
Accessibility
The laboratory is located practically in the very centre of St. Petersburg. 20-30 minutes by metro from any railway station and about 1 hour from the airport (35-40 minutes by taxi to the centre, then down the escalator to the underground lobby "Gostiny Dvor".
Overall data availability
All research data and research done in the underground laboratory, are part of the reports in scientific and commercial contracts. Data is available for customers and contractors. There are several publications available in Russian.
Specialised knowledge, services
Any specialized knowledge in the field of geology, hydrogeology, geochemistry, groundwater chemistry, geophysics, mining mechanics, material science of Cambrian clays, etc. are not available, since the subway is a civilian object of a particular category.